Snow removal can be a challenging job demanding swift deployment and the mobility of staff, equipment, and heavy machinery. Inrico Canada offers communication devices that can enhance your snow removal efficiency while bolstering the safety of your team and business assets.
Keeping all team members across multiple vehicles well-coordinated significantly elevates efficiency levels. An efficient team is a happy team. When workers are more productive, they can go home quicker. In the same way, you can ensure staff and expensive business resources are adequately empowered for safety by incorporating communications devices into your emergency plan.
Communication Solutions For Snow Removal Businesses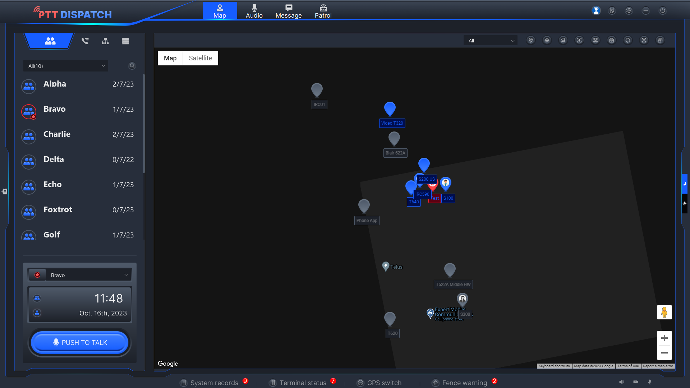 1. Quick deployment of business resources

Snow removal resources are sometimes required to deploy quickly in order to bring quick relief to roads after a snow storm. Inrico PoC radios do not require expensive base stations for network reliability. They also do not require time consuming programming, as additional functionality can be deployed over the air (OTA) through the Inrico Dispatch Console.
2. Recommended Inrico models for snow removal businesses

Inrico PoC radios come in various design options suitable for various business scenarios. We recommend the use of our screenless options for snow removal businesses, as workers would only require push-to-talk (PTT), as well as the rich data features available for all our devices. Devices with screens are not recommended for snow removal businesses, as they can be distracting. Also, it may prove difficult to operate a touch screen device when working in the cold. See our best recommendations below: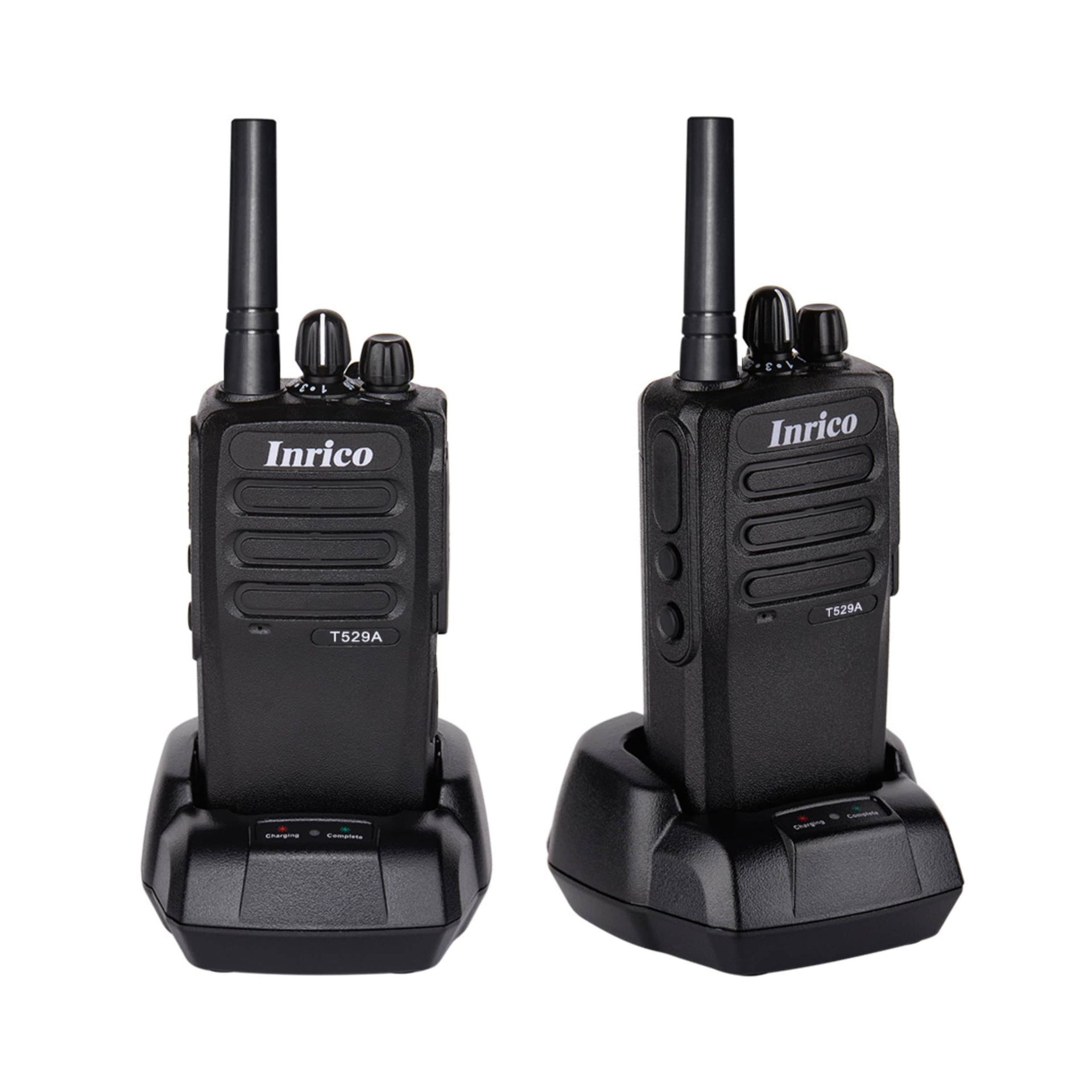 Inrico T522A
The T522A is rugged ( with an IP54 waterproof rating), screenless, capable of paring with a variety of convenient accessories, including speaker microphones, Bluetooth microphone, gang chargers. This PoC radio is also capable of operating in very low temperatures.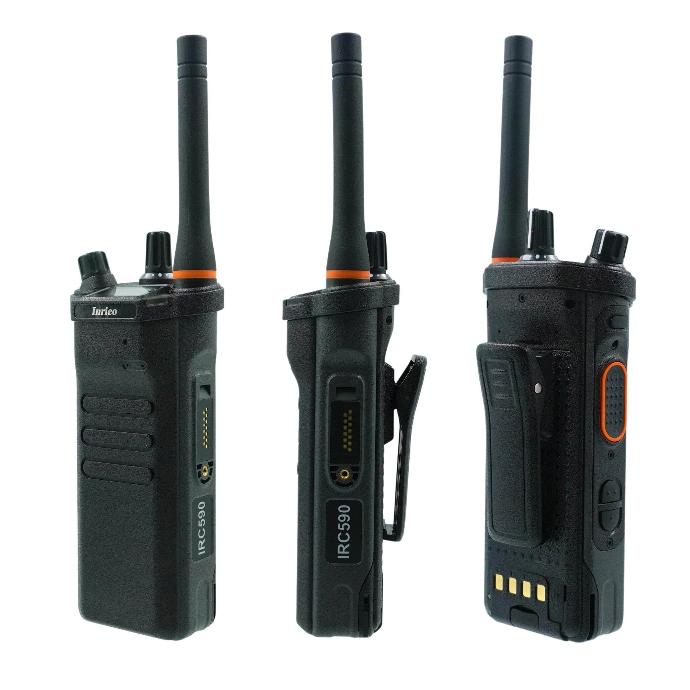 Inrico IRC590
Inrico IRC590 is rugged (with an IP68 rating), and comes with a small informative display that can be flipped as needed; also capable of paring with a variety of convenient accessories, as well as the ability to operate in very low temperatures. This radio is also capable of video recording.
Equipping each member of your snow removal team with an Inrico portable PoC radio can increase your business efficiency tremendously, as they can communicate with each other at the simple push of a button, making work a breeze.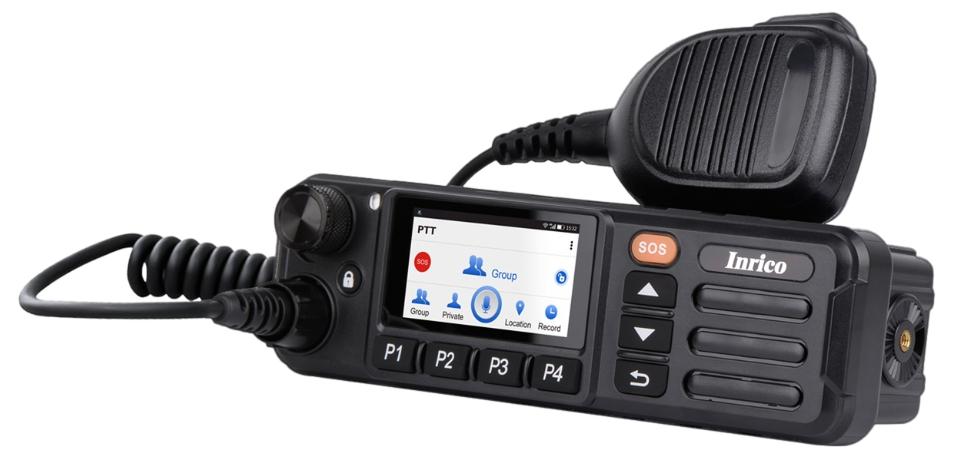 Inrico TM-7 Plus
This is a mobile PoC radio that can be equipped in any snow removal vehicle. It can also be equipped on desks, as popularly used by dispatchers. When equipped in a vehicle, that vehicle can also be tracked using this radio's GPS feature.
3. Convenient accessories for snow removal businesses

Performing tasks as a snow removal worker would often require workers to communicate with their device while working at the same time. We offer all the accessories you'll ever need to operate your Inrico PoC radio conveniently.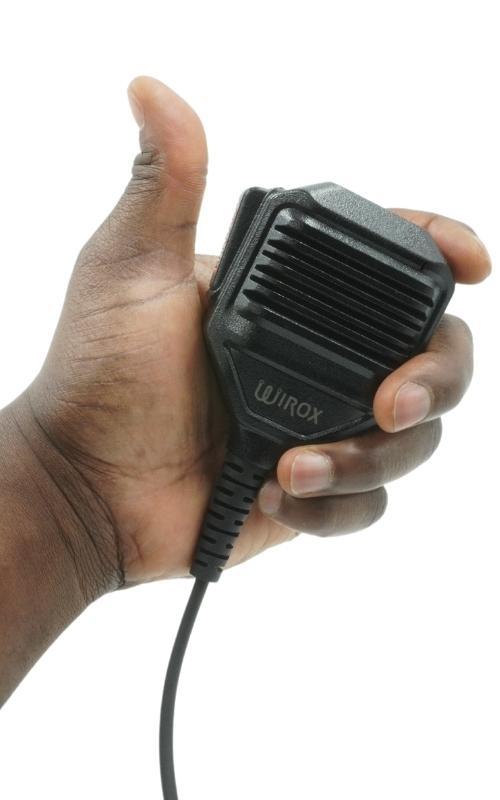 Inrico Speaker Microphones for T522A and IRC590 - Recommended PoC Radios for Snow Removal
A worker can use a detachable speaker microphone while their PoC radio is safely clipped to their work apparel. This makes it easy to quickly push-to-talk without needing to grad the device.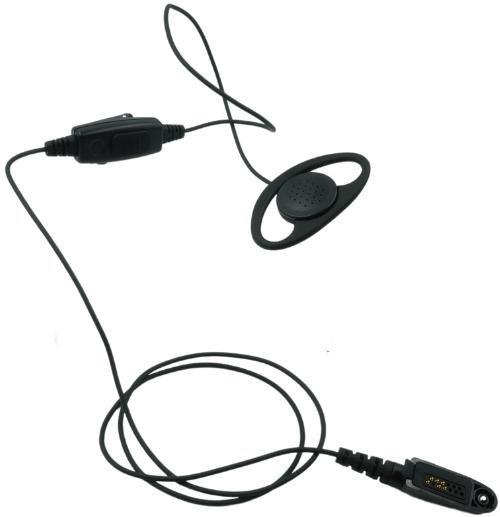 1-Wire D-Shape Earpiece
1-wire earpieces is a much needed accessory for your PoC radio. This earpiece has a d-shape that enables it to fit the ear perfectly without shaking off. With only one earpiece, it enables the worker to stay constantly in the loop, while also staying conscious of their immediate environment with the other ear. The earpiece also has a PTT button, which enables the worker to easily push-to-talk (when the need arises).
Charge multiple PoC radios at the same time with Inrico multi-charger for T522A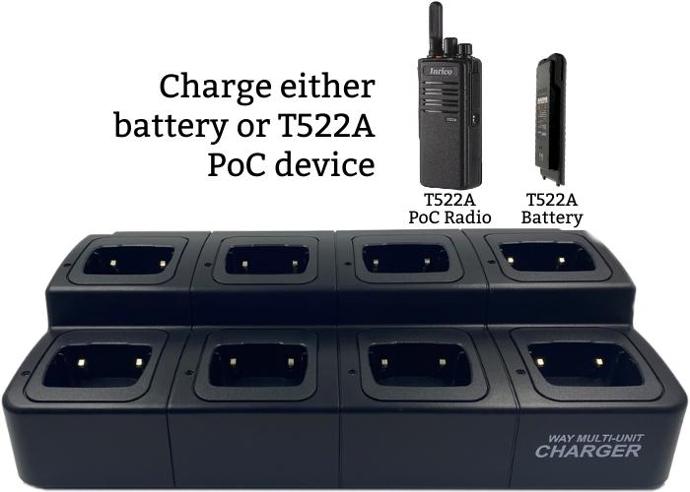 4. Coordinate effectively with Inrico Dispatch Console and iConvNet
Inrico PoC radios can be seamlessly paired with your PTT app of choice. However, PTT Apps are made by different companies, and may not have been tested for optimum functionality with Inrico PoC radios. So Inrico Canada recommends, iConvNet, as it has been fully tested with all the Inrico PoC radios we offer.
Some useful features you get when using iConvNet with Inrico Dispatch Console are as follows: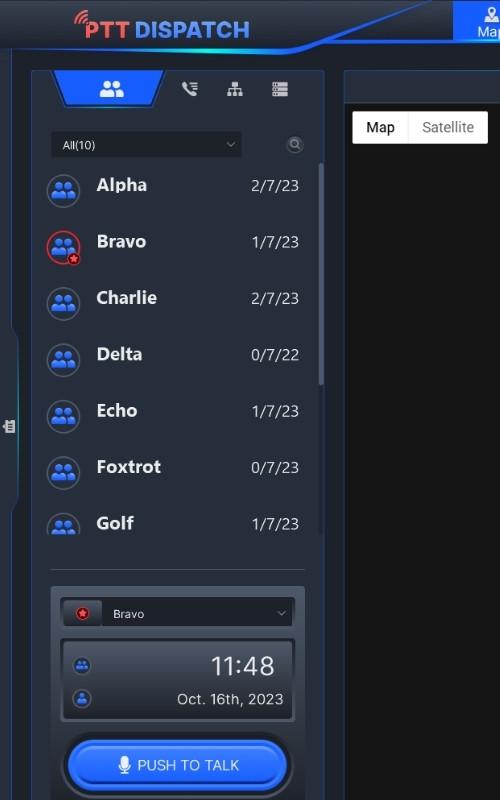 Instant one to one or one to many (group) communications
With iConvNet installed in your PoC radio, its core functionality is to enable push-to-talk (or PTT) with your assigned groups. You can also make temporary calls with individuals in your company outside of your group limits. All communications can be done in a rich manner, including: text, voice, and video.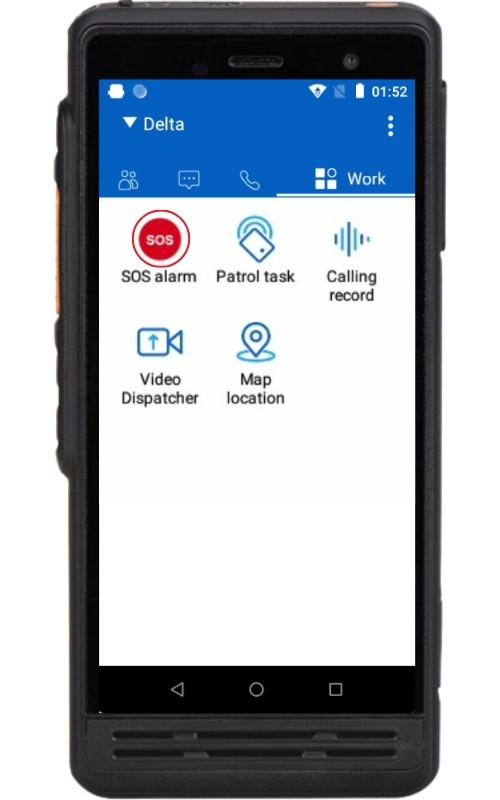 SOS alarm
At the simple push of a button, every member of your PoC network will be alerted in the event of an emergency. This feature also allows the device in the SOS state to be effectively tracked by GPS data - visible on the dispatcher's screen, as well as on the devices of your team members to allow better coordination with emergency services. iConvNet also allows your device to be setup for man-down situations such that your device SOS alarm is automatically initiated when your phone falls to the ground or is inactive after a specified amount of time.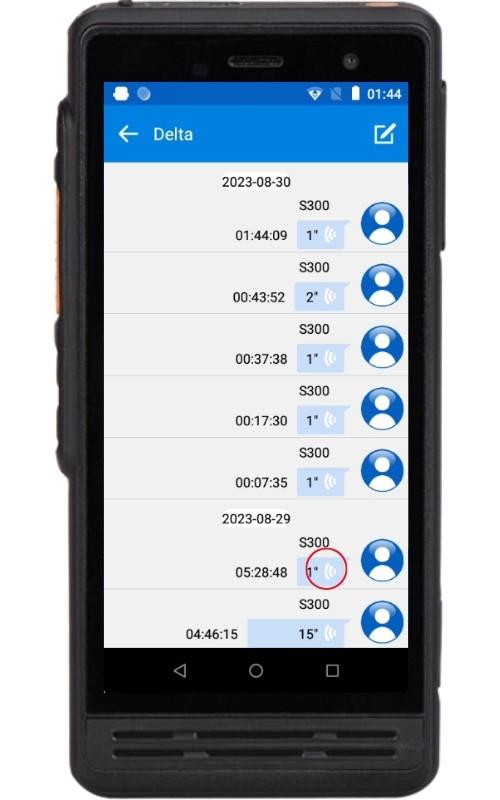 Recording history
Users of Inrico software (including iConvNet and Inrico Dispatch Console) can gain access to recordings of past calls. This is important to enable workers stay in the loop, so that they can replay missed calls, which stay on the system for 30 days before they are automatically deleted.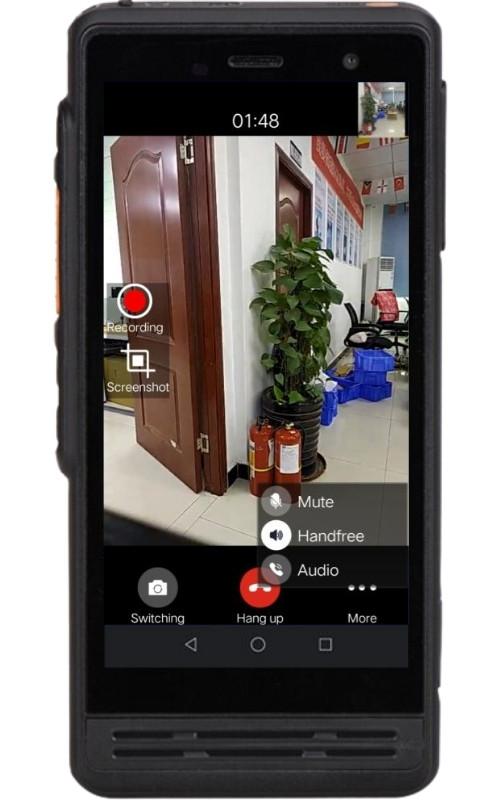 Video dispatcher
The video dispatcher feature enables members to reach the dispatcher with video calling. This can be useful when workers need to confirm tasks with the dispatcher through video in real time. Just ensure the device used is a model that has a camera. Also note that video dispatcher is only available to Industry Version users.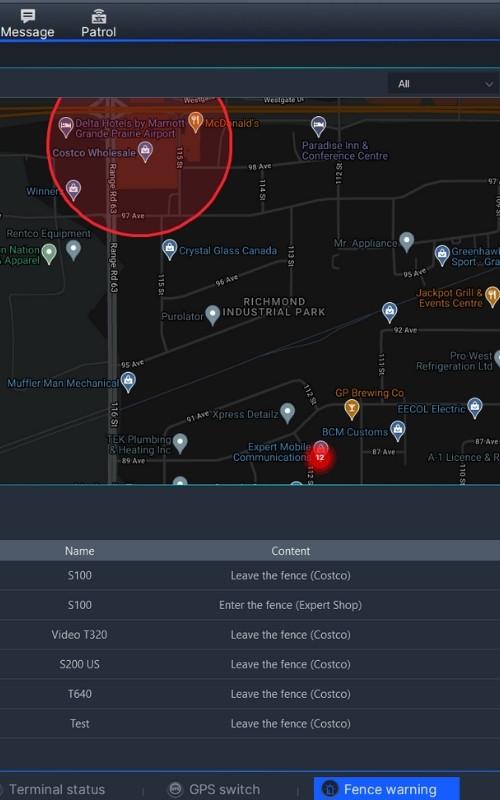 Geofence alerts
Geofence alerts can be setup to trigger based on GPS location information of member devices. This can be useful for confirming the timestamp of when members arrive or vacate site. The Inrico Dispatch Console, enables you to see a variety of information about the devices in your company's PoC network, allowing better informed decisions.
Inrico Dispatch Console and iConvNet are powerful and intuitive software with a number of useful functionality. We have merely scratched the surface with the aforementioned features. Browse our website to find more useful information. If you would like to discuss more about how Inrico devices and software can help your business grow, don't hesitate to reach out to us.
PTT Stories (video) - See how a snow removal businesses can operate more effectively with Inrico PoC radios.