Inrico Portable PoC Radios
Enrich your communications approach with Inrico's handheld devices that combine Push-to-Talk (PTT) with connectivity over Cellular and Wi-Fi.
Our portable PoC radios are a perfect blend of smartphone benefits and the ruggedness of two-way radio devices. Experience enhanced audio quality and instant Push-to-Talk group communications. These cutting-edge devices seamlessly support group calls and run on the user-friendly Inrico PTT App for Android and iOS.

---
​Instantly communicate with your team, near or far, with Push-to-Talk (PTT).
Want to reach a supervisor in Calgary from your Grande Prairie base? Roger that. Need essential location information and delivery verification? You got it! Inrico devices also come with text and photo tools for seamless communications, ensuring your organization stays connected from coast to coast.

Inrico offers a rewarding way to enhance your communications ecosystem.
---
Inrico Push-to-Talk over Cellular (PoC) radios can deliver the following benefits:

Nationwide radio coverage over cellular LTE mobile networks. You can talk to groups or individuals instantly by pushing the PTT button.

Instant group Voice and Video calling with unlimited channels

Powerful Fleet Dispatching and GPS location tracking

Security assurance from a multi-layer security mechanism integrated in both hardware and software.

Some radio options support rich multimedia services, such as voice, video and data.

Supports both Wi-Fi and LTE calling, and seamlessly switches between networks

Professional MCS radios that are compliant with both 3GPP and MC-X standards.

Compact and rugged devices with industry leading voice quality and digital noise suppression tech.

Fast and low-cost deployments that require no infrastructure or radio frequency licenses.

Curious about other types of PoC radios?
---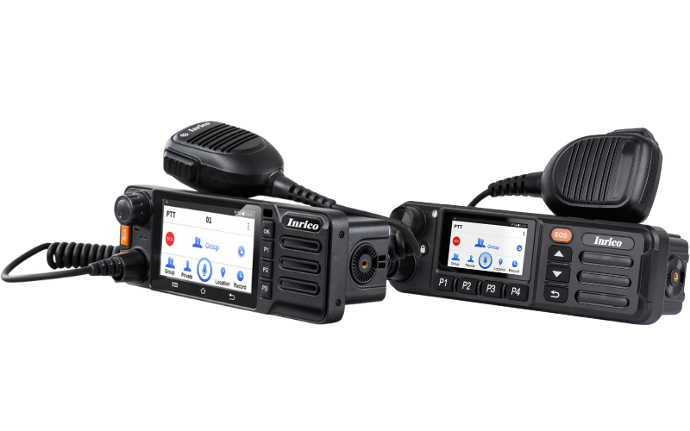 Check out:
Mobile PoC Radios
Whether you're on the move or stationed at a desk, Mobile PoC radios offer dependable nationwide communication. They're versatile enough to be installed in vehicles or used at fixed stations, making them ideal for dispatch as well.